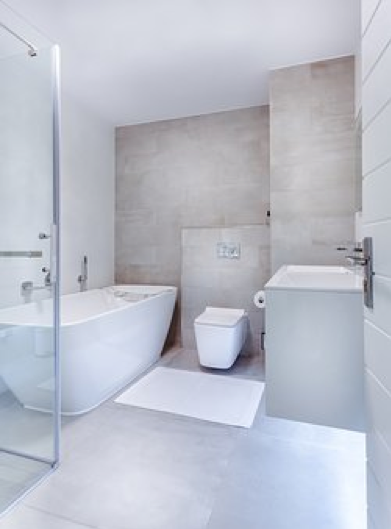 Work Your System:
How Busy Parents Can Keep a House Clean While It's on the Market
By: Kris Louis
When it comes to keeping a house clean, it's good to have a system in place. That's especially true for people who have children. And a clean home is absolutely crucial if you've put your house up for sale. When you're trying to keep an entire home squeaky clean until it sells, time and efficiency are at an absolute premium. That's where having a cleaning system can come in very handy.
Follow your pattern
When prepping a room for a showing, you can save time by following the same pattern each time. That's key when you've only got a couple of hours. One approach is to begin at the door and clean left to right, and top to bottom. That way, you know to begin with the bookshelves and ceiling fan and work your way down the wall, moving left to right. As you go, keep an eye on prominent features that potential buyers will focus on. Hit the windows and mirrors especially hard and don't neglect the baseboards and dust bunnies when you reach floor level. Move to the next room and repeat.
Clean as you go
Presumably, these last-minute, high-pressure cleaning frenzies will be easier and go faster if you clean as you go. Cleaning as you go is a good habit for everyone, kids included, because it's a huge time saver. Keep picking up loose objects and put them away throughout the week instead of waiting until everything piles up. Cleaning as you go will help keep the kitchen (which can quickly get out of control) in manageable shape until it's time to get ready for the next showing.
Hide what you have to
On those days when you just can't get to everything, try hiding items instead of taking time to decide where each piece should go. Invest in colored plastic bins (a set of four is available online for $7.75) and use them as temporary storage space for objects you'll decide what to do with later. If necessary, create a "color code," with the kids' toys and other stuff going into the red bins; extra shoes, boots, gloves, and other miscellaneous items go in blue bins; and so forth.
Clear out the clutter
One good rule of thumb for busy homeowners is to declutter with impunity. After all, the less stuff you have, the easier your cleaning job will be. Offload all the objects you don't want anymore along with stuff that's no longer useful. Place that decorative magazine rack in storage if you ended your magazine subscriptions. Do likewise with your old maternity items, assuming your kids are older, holiday decorations, and seasonal clothing.
Put what you don't get rid of in a rented storage unit until the house sells. It's a good strategy to get those items out of the way before the realtor hits you up on short notice. Rental units are a good investment, but the costs can add up, so make sure you research the best deals. For example, Safeguard Self Storage in Miami is offering 50 percent off for the first three months for self-storage units.
Close off rooms
Keeping a house clean all the time sometimes calls for strict methods. To that end, restrict your kids' play space to their rooms so you're not always picking up Lego pieces, tiny race cars, and other items all over the house. Restrict bathroom use to just one bathroom so you don't have to clean two (or three) bathrooms every time buyers come through.
There's nothing like an efficient system when you're short on time. You'll save lots of time by being consistent with your cleaning strategy. Clean as you go throughout the week, and minimize the number of rooms that have to be cleaned on a regular basis. Planning and working ahead will make it much easier to keep your carefully prepped home show ready.
Courtesy of Pixabay.com.